Welcome To Whispering Words Poetry/Newsletter 2008
.
Hello, and welcome!
.
I am so glad to have you visit this site. I had torn down the old "Whispering Words Poetry/Newsletter" website back in the beginning of April 2008.
.
At first I was just going to leave it at that, but for some
reason . . . felt led to start it all over again.
.
The only difference is that this website will not be solely
"Christian & Inspirational" poetry.
.
I would like to have a large variety of poetry, short stories,
and news items, etc., posted here at this site. I will work at it as often as possible and update, every chance I get.
.
No "Schedule" since I am so busy and can not forsee things that might interfere with a schedule. . . you nderstand, surely. So with out any further ado, Please browse the
pages, sign the guestbook, and enjoy.
.
The menu will either be located
at the top of each page . . . or to the left of each page.
.
...
If you need to contact me, please click the
.
following link
.
Send Me An E-Mail
.
.
To View Guestbook
.
~
.May God Bless You, Always
.
WebMistress Judith Johnson Kypta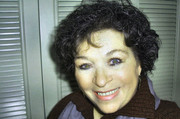 I Am Beginning This Project May 1, 2008 And Will Continue To Build. . .Please Be Patient.
Since I plan on writing a variety of poetry, I will accept "Requests" from my viewers, within reason.
This sight will still be known as a "Family" site and a place where the "Lord, Jesus Christ" is honored. To send me a poem request please click here
whisperingwordspoetry@yahoo.com
If you find anything on this site that is questionable as per copyright laws, etc. Please contact me and we will remedy the situation.